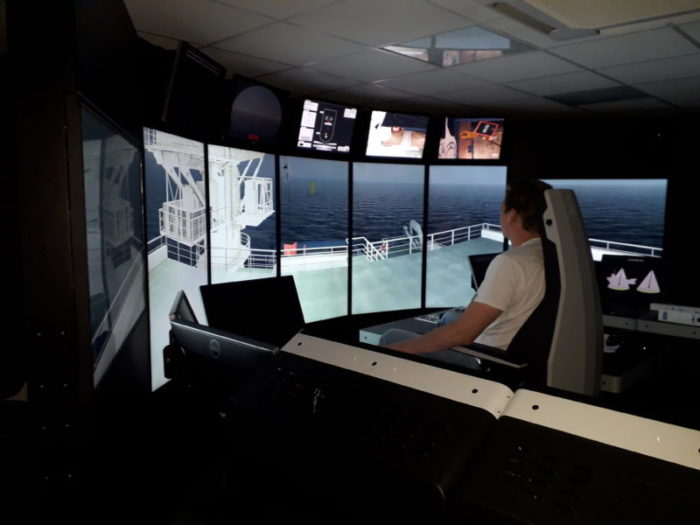 Fantastic feedback about "invaluable" ship handling course
This week we have been joined by Jason Tarran, an offshore Jackup/DP Construction Master and Christina Jackson, a Yacht Master 3000 GT, who have completed the Ship Handling: Azimuthing Thrusters course.
Speaking about the experience, Jason said: "Modal Training Centre has a fantastic simulator for various vessels types, propulsion systems and situations.
"This course has been invaluable, giving me hours of ship handling over two days which could have taken months at sea.
"The tutor had a wealth of experience and shared his offshore and pilot skills in ship handling, he was extremely approachable. From start to finish the service has been amazing, including a fabulous lunch.
"This has been one of the most beneficial courses I have been on. I would highly recommend the course, the simulator is grade one."