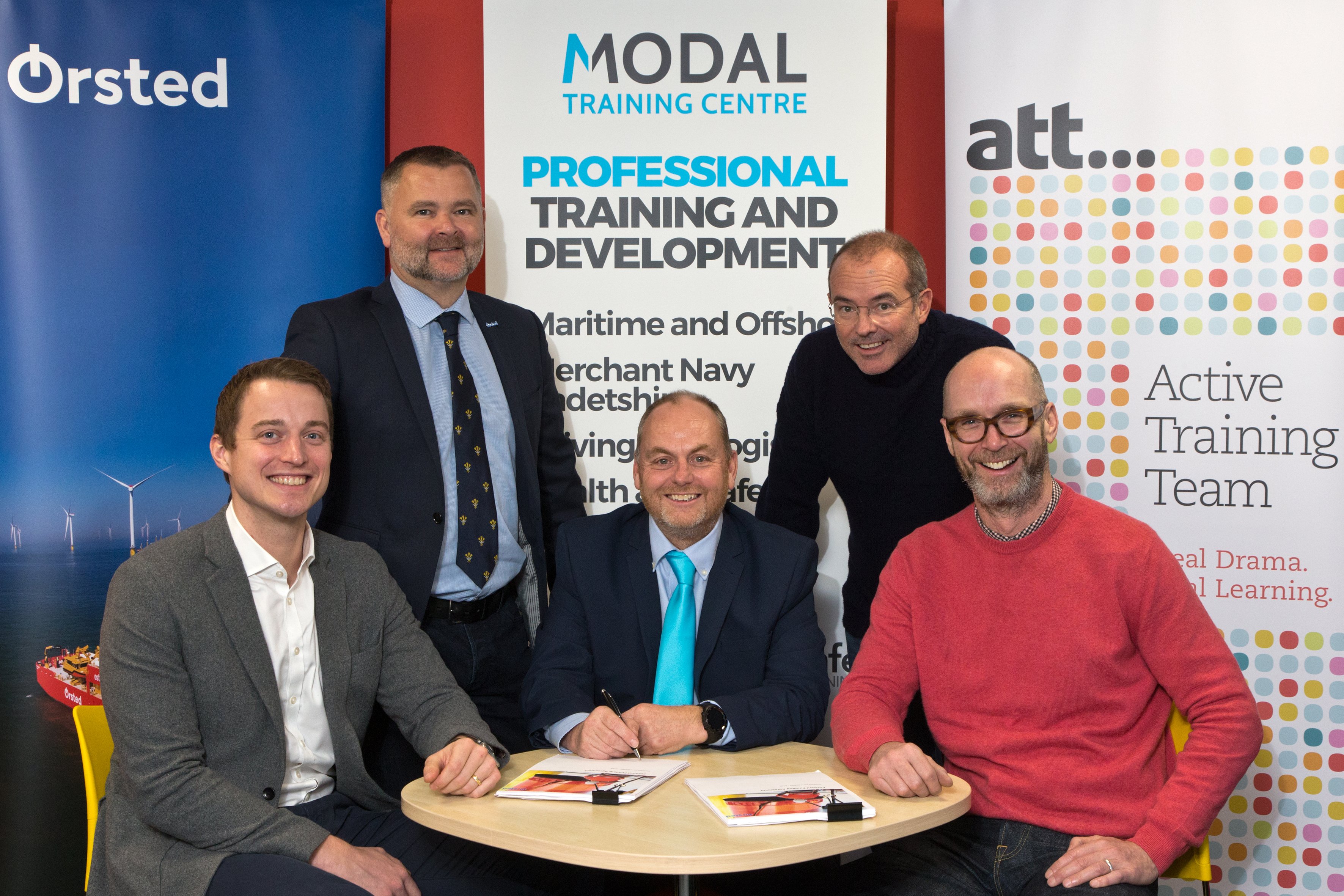 Ørsted announces partnership to develop safety legacy for Humber region
"Ørsted is partnering with safety leadership innovators Active Training Team Ltd (ATT) and local training centre, MODAL, to build a cutting-edge learning centre that will benefit a number of industries across the Humber.
The facility, to be designed by ATT and located at MODAL's training complex in Immingham, will start off hosting an induction day developed for the construction team working on Ørsted's latest offshore wind farm, Hornsea Two. This fully immersive training programme is designed to bring about transformational behavioural change in attitudes to safety.
Hugh Callaway, Managing Director at MODAL Training said: ""We are delighted to be collaborating with Ørsted and ATT in developing this unique training facility at MODAL.  Creating this training facility at MODAL provides Ørsted and ATT with a dedicated centre within a specialist facility that already serves the maritime and offshore sectors with bespoke competency development programmes and world-class simulation".
Read the full press release:
https://orsted.co.uk/Media/Newsroom/News/2019/11/Orsted-announces-partnership-to-develop-safety-legacy-for-Humber-region