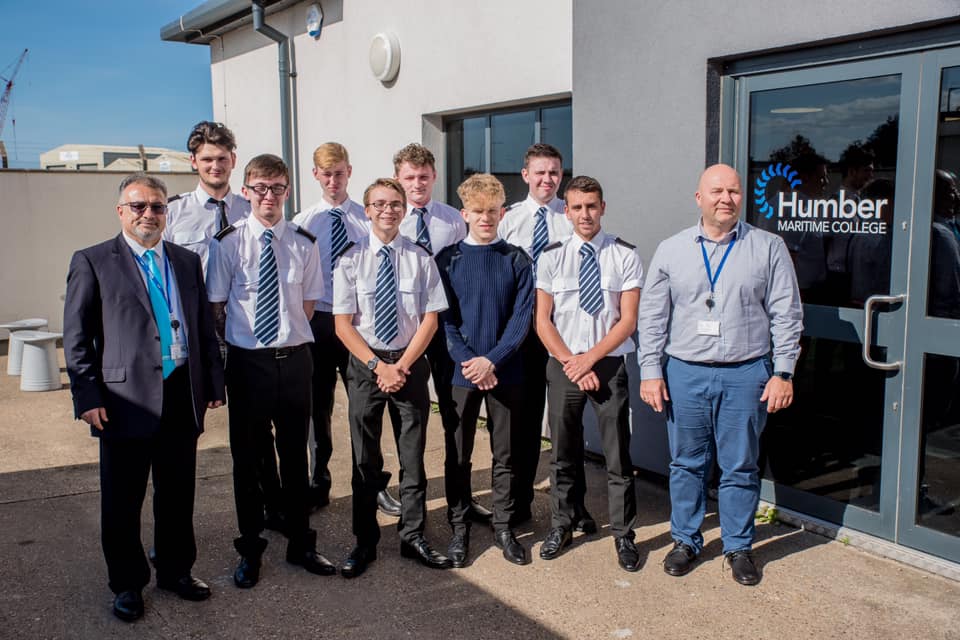 Humber Maritime Cadets Prepare for First Phase at Sea
The first group of cadets from the Humber Maritime College (HMC) have been busy preparing ready for their first phase at sea.
The cadets, who joined the college in 2019, have spent the past six months undertaking a variety of theory and practical based training, using state-of-the-art marine simulators to ensure they have the skills and knowledge required for the next step in their development.
Excitingly they will soon be joining a number of shipping companies including RB Shipping, Union Maritime, Tidewater, Isle of Scilly Steamship Company and Boston Putford, for six months training at sea.
HMC Marine Engineer Tutor, Jurij Siniclyn said:
"A career at sea is an exciting and different lifestyle to lead. Working in this industry can open up a wide range of opportunities and pathways to progress in a truly global industry. Once qualified they can look forward to undertaking a well-paid position in this exciting industry."
After successful completion of their programme, the cadets will qualify as Engineering Officers, undertaking work as specialists in the operation of maritime vessels, where they will ensure technical equipment such as pumps, engines and propulsion systems on board ships are safe and working at sea.