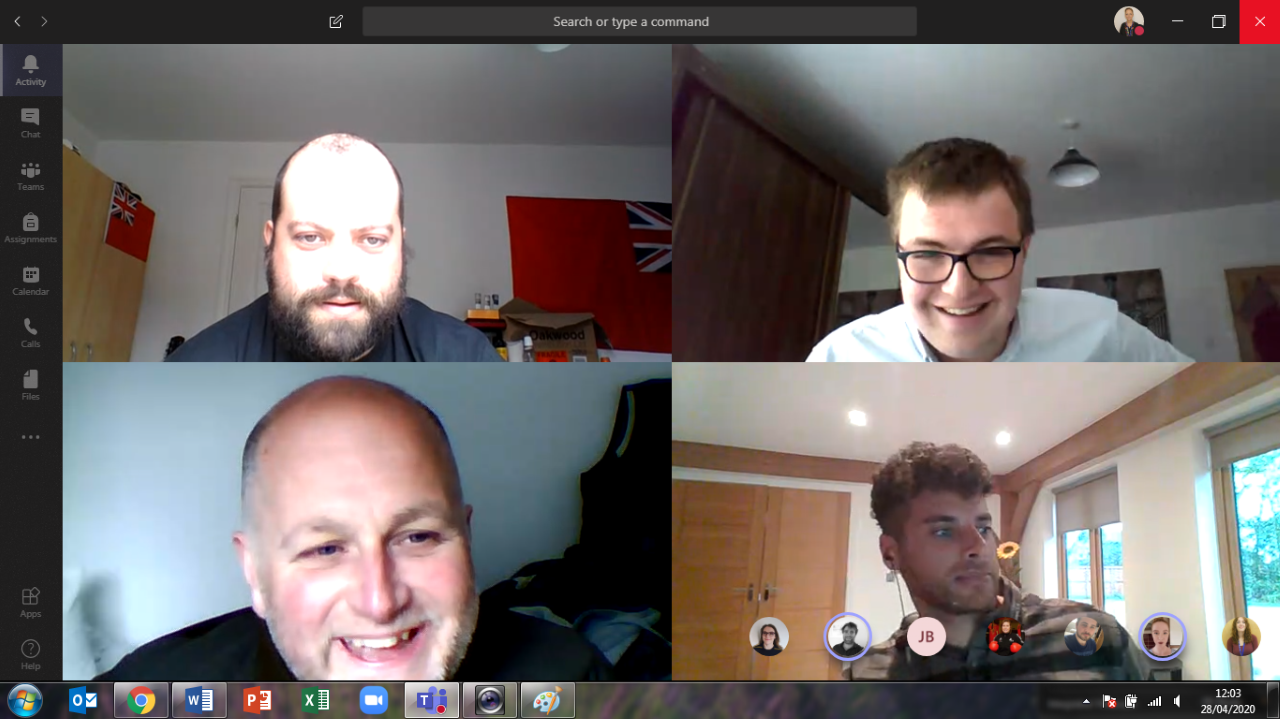 Navigation Cadets Virtually Join Humber Maritime College
This week the Humber Maritime College (HMC) were pleased to welcome their first cohort of Deck Cadets. In light of Covid 19, the cadets will be starting their three-year programme with lessons delivered online.
The team at HMC have worked closely with partners such as Clyde Marine training (CMT), to design a delivery model for the cadets' initial academic studies, until they are able to attend HMC, where they will embark on their practical training using the state-of-the-art marine simulators.
Hugh Callaway, Managing Director of Humber Maritime College, said:
"I am delighted to welcome our second cohort of cadets to Humber Maritime College who are also our first group of deck cadets.
"The unprecedented situation at the current time created a unique challenge of starting the group using remote online delivery. I am extremely grateful for the support of Clyde Marine Training and to the hard work of my colleagues in changing what was a campus-based delivery model and preparing the programme for teaching and learning online.
"Using online platforms such as Microsoft Teams and Canvas has enabled us to provide lessons, tutorials and a full week induction for our cadets.
"Humber Maritime College is part of a wider group of dynamic and innovative colleges, which has significant experience in online learning and has benefited us in setting up the programme.  Cadets will move to on-campus delivery as soon as we are able to."
After the successful completion of their theory based studies, the cadets will then progress on to their first phase at sea, where they will undertake a further six months training.
Katy Womersley, General Manager of Clyde Marine Training added her own congratulations to the college and the starting cadets:
"Everyone at CMT are delighted that this intake of new cadets has started online. It really is testament to the hard work and innovation of Humber Maritime to make this happen and a positive step for the future during the current situation.
"Working closely alongside Humber Maritime College we will do our upmost to ensure that the cadets have the best learning experience, and we thank them for taking this pioneering virtual step and wish them all the best for their sea going careers."
The cadets who are from across the country and for the first time, a mix of both male and female, are sponsored by a number of shipping firms and are paid throughout the duration of their programme.
Navigation cadet, Lisa Briers said:
"I'm eager to get started in this cadetship at a new college. Although it may not be in the traditional sense, getting started has been an easy process with the college doing everything they can to help."
Laurie Farmer, from Humber Maritime College said:
"Our deck cadet students are embarking on a course which provides them with the skills and knowledge in a range of duties required of a deck officer.
"A deck officer is a leader and manager and has a broad range of experience and learning which allows career development both onboard ship and ashore in a range of jobs. There is a strong demand for seafarers to work ashore in ship management, chartering, law and marine insurance – in all of these areas the UK remains a world leader.
We are delighted that this is a mixed gender group of cadets. The maritime industries very strongly support female cadets and many go on to have significant careers in the industry."