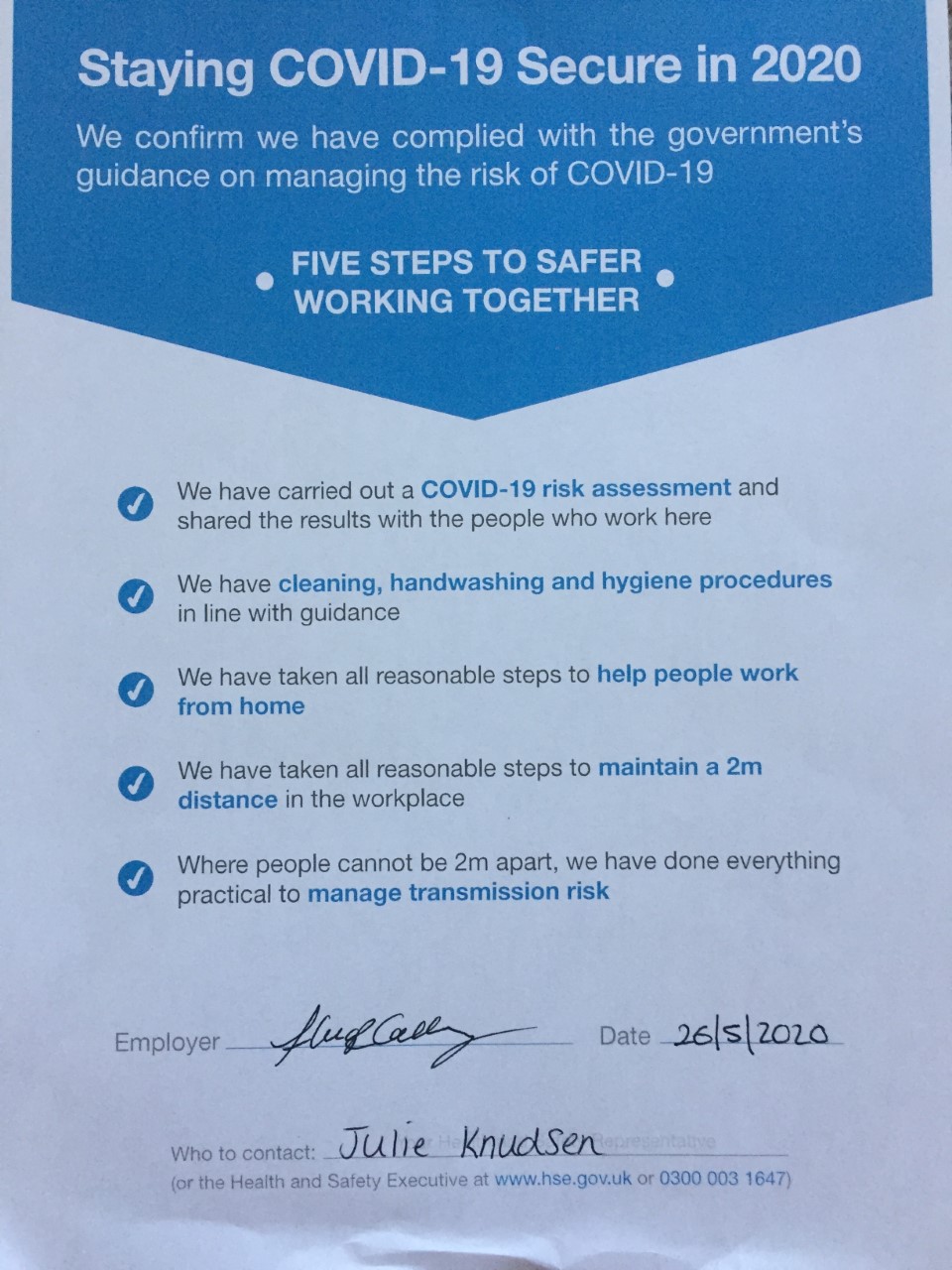 We are re-opening from June 1st!
We have been constantly reviewing our strategies for the delivery of courses to resume in the safest way possible for both our colleagues and customers.
This afternoon we have visited our premises, and are happy to say that we comply with the requirements of staying COVID-19 secure, and our signed compliance document is shown above.
If you have any questions regarding our procedures please contact us.