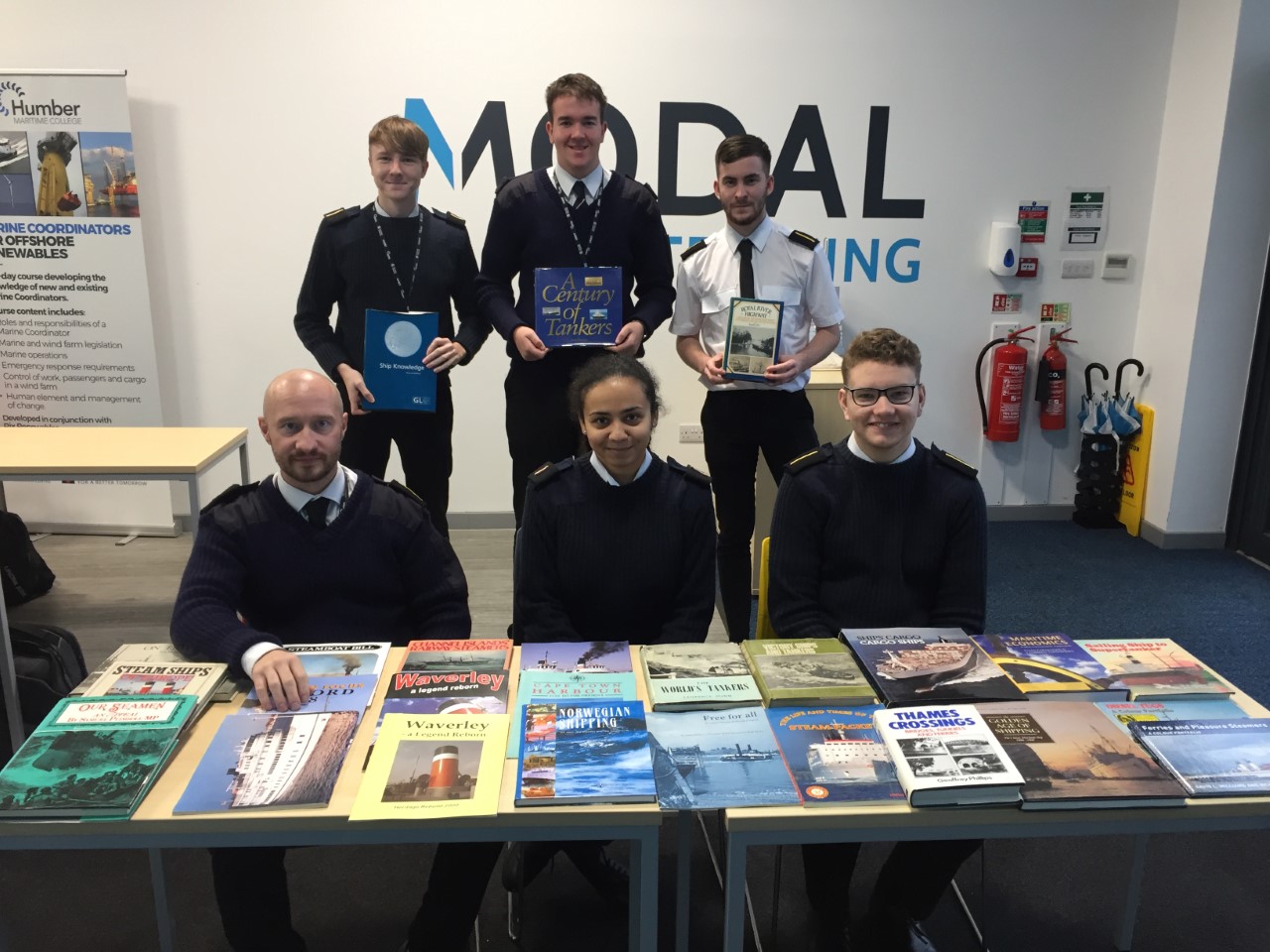 90 Merchant Navy books donated to Humber Maritime College
We have received a fantastic donation this morning from the family of the late Stephen Matthews who completed his Merchant Navy training in Grimsby many years ago. He has left 90 Merchant Navy books which he has donated to us for the next generation of cadets to enjoy.
We would like to thank his family for this extremely kind donation.